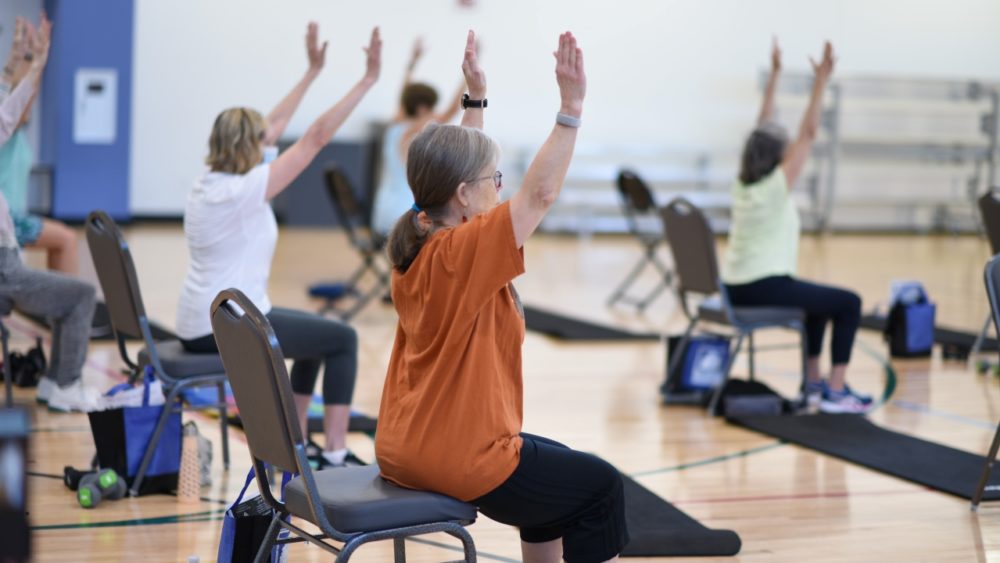 May 18, 2022 at 9:37am
On Wednesday, May 25, celebrate National Senior Health and Fitness Day by joining Techny Prairie Activity Center (TPAC) for a variety of specialty classes, workshops, knowledgeable instructors, and a light lunch. Beginning at 10am, guests will check in and be welcomed to TPAC. Events to be held at 180 Anets Drive include:
10:30am-11:15am • MEGA W.O.W. class in the gym led by instructors Connie and Kruti.
11:30am-Noon • Nutrition workshop, "Special Nutrition Recommendations for Seniors" by Dina Genovese, R.D., accompanied by a light lunch.
12:10pm-12:40pm • and 12:50pm-1:20pm: Chair Yoga and Zumba Gold (two groups at 30 minutes each)
1:20pm-1:30pm • Wrap up event with prize drawings!
Northbrook Park District Fitness Supervisor Rachel Tandy is excited to offer an event that focuses specifically on the Senior and Active Aging population. Regular movement is crucial for seniors to maintain health, build immune systems, and prevent falls and injury. Tandy explained, "The TPAC instructors are skilled in providing seniors with programs and information they can use to increase quality of life as they age. We also provide a fun community environment where participants can meet and move with friends and discover the joy in exercise."
This event is free for Northbrook Senior Center members and Techny Prairie Activity Center members, and $25 for non-members. Pre-registration is required at nbparks.org. For more information about classes and programs at Techny Prairie Activity Center or at the Northbrook Senior Center, visit nbparks.org, call 847-291-2995 or contact us by email.